A selection of panoramas from a recent trip to the Island of Corfu

Kerkyra ( or Corfu Town)  from the top of The Old Fort.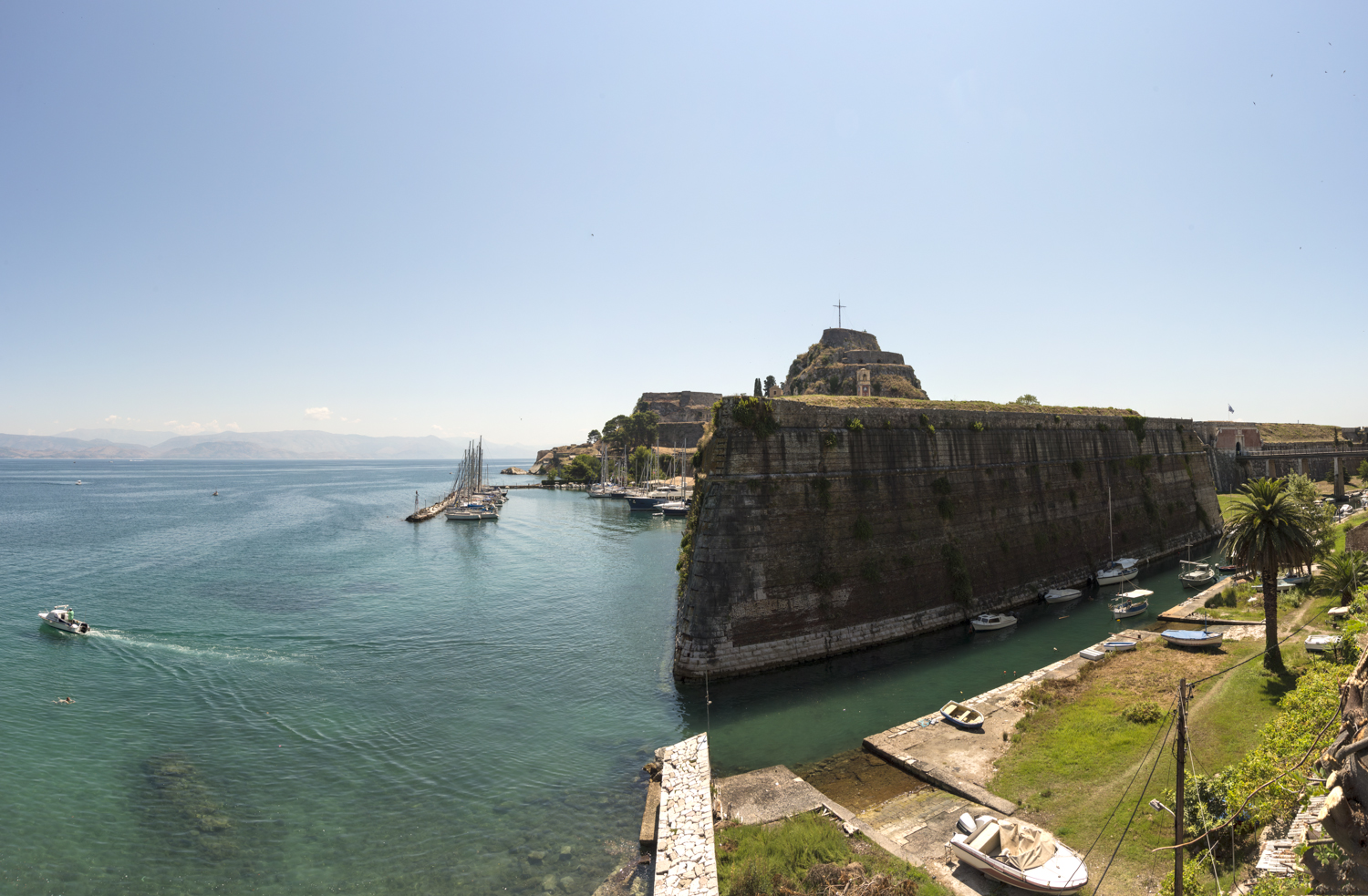 The Old Fort, built by the Venetians on top of the Byzantine Walls. The Contra Fossa moat has been a classic venue for romantic suicides.

View looking North towards the Islands of Ereikoussa, Othonoi and Mathraki.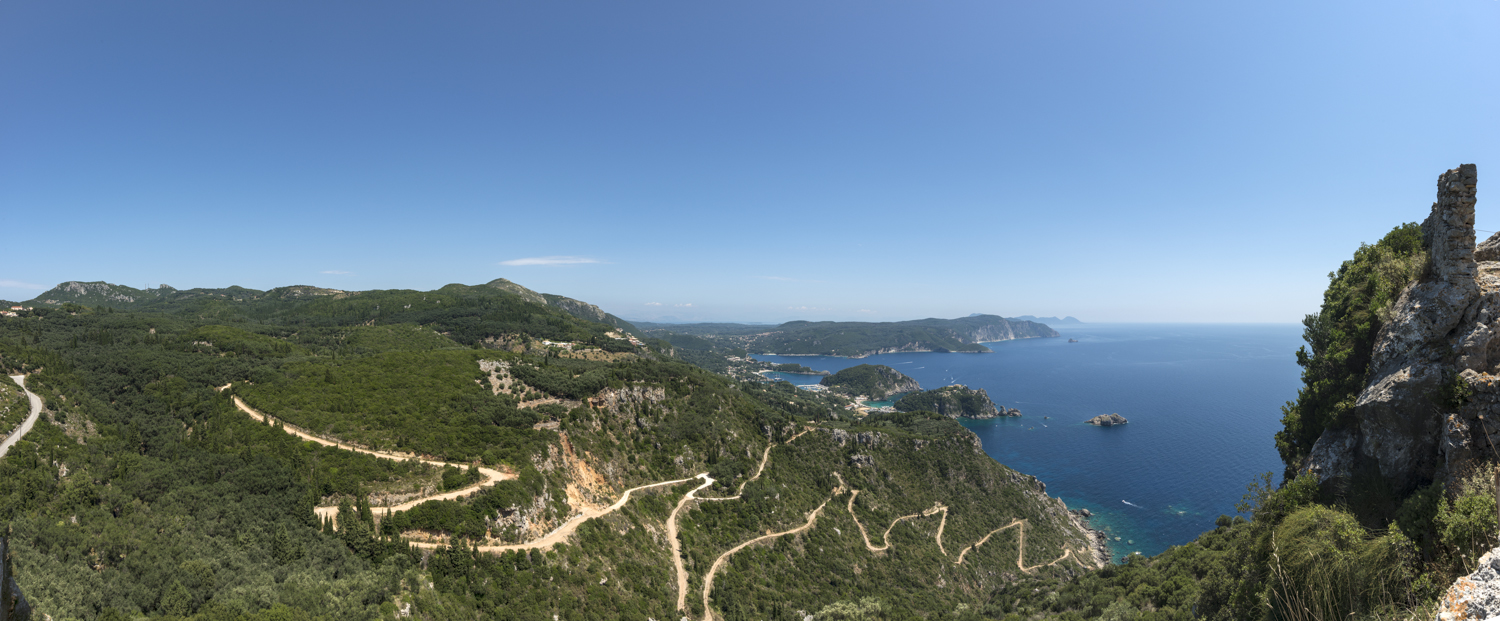 From the ruined Byzantine Castle of Angelokastro looking towards Paleokastritsa.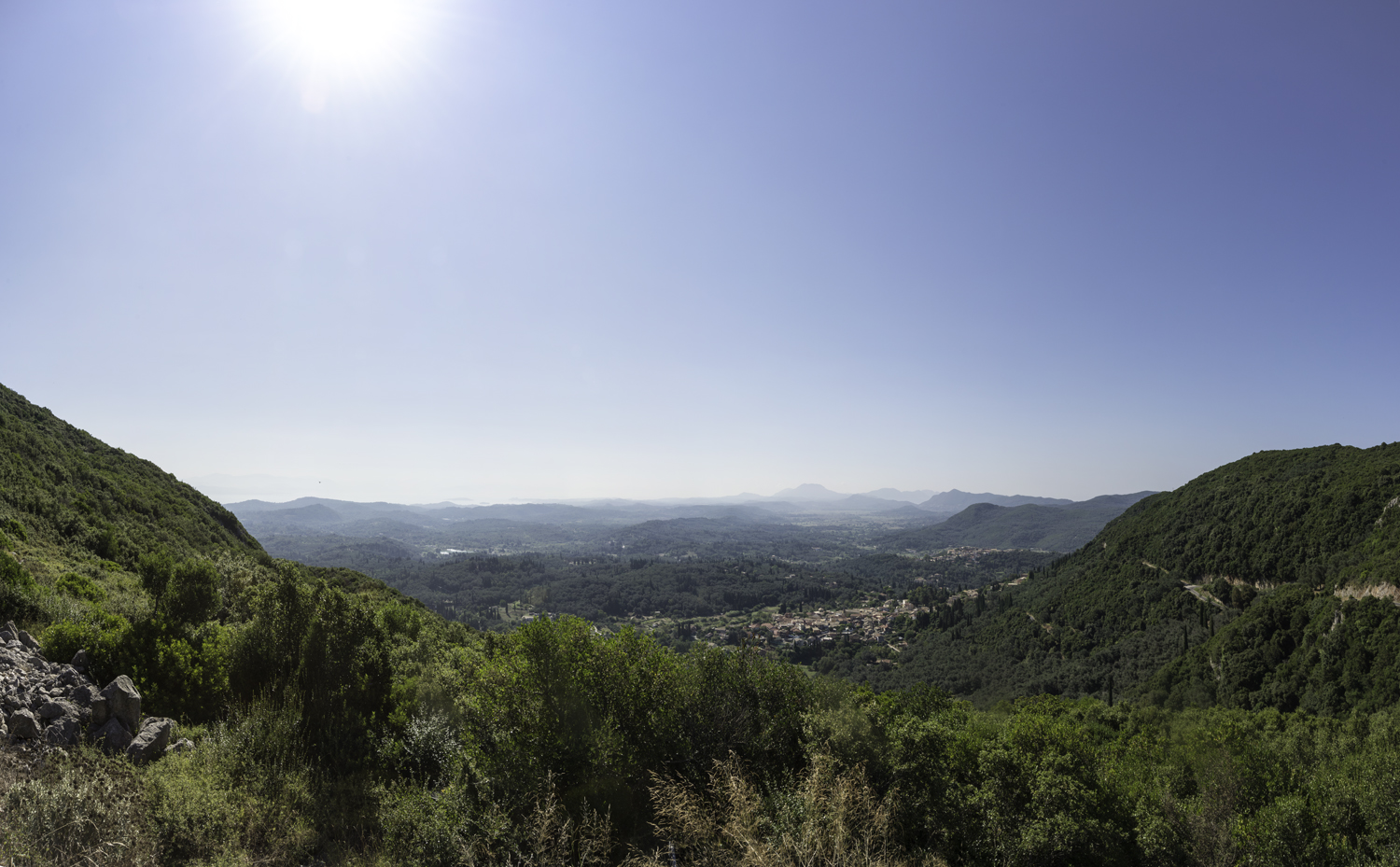 To the West with the town of Alimmatades in the valley.

On the summit of Pantokrator the highest mountain on Corfu. The monastery on top is surmounted by a huge tower, which was used during the time of the military junta to beam propaganda towards Albania. The monastery receives income from the array of other TV and telephone masts.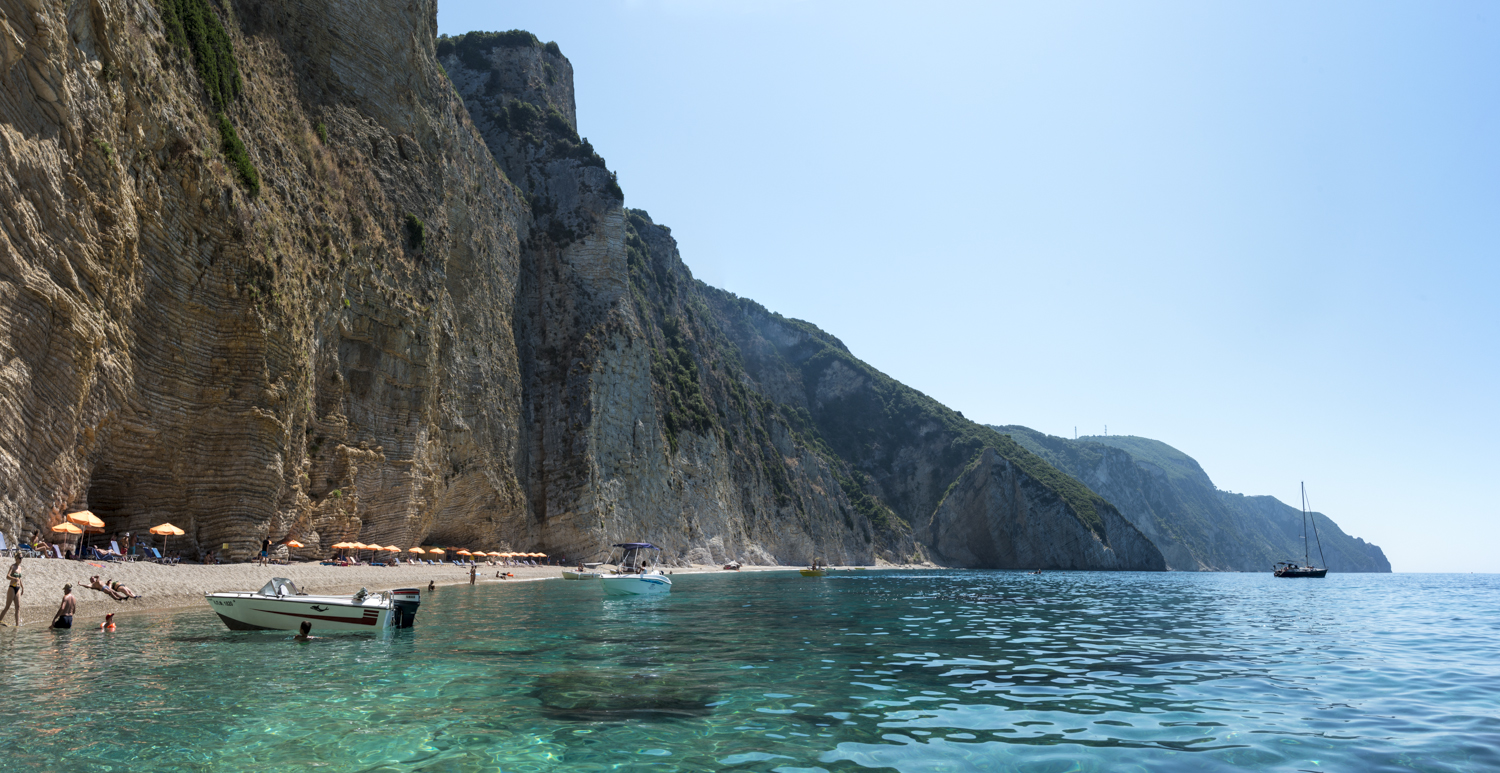 Paradise Beach near Paleokastritsa. The remarkable geological formations of the cliffs are composed of strata of folded rock caused by seismic activity of the Ionian Arc.

View from the ruined Byzantine Castle above Kassiopi showing the harbour and the distant hills of Albania.

From the Cape of Kassiopi looking North across the straights to Albania.